Greenfield
The quality and value of Greenfield Cabinets is beyond compare – from the choice of the finest woods and finishes, stains and paints, colors and styles – to the myriad of creative configurations to meet every need – to a superb selection of stunning accessories.

Miralis
The Quebec based company, founded in 1976, has progressively established its reputation in the kitchen cabinet industry through quality, innovation and drive it has demonstrated over the years. In 2010, the launch of its product line inspired by contemporary European trends drew attention to the markets, positioning Miralis as one of the only manufacturers of kitchens in North America to offer this type of product.

Rutt Handcrafted Cabinetry
Although Rutt HandCrafted Cabinetry is historically known as the producer of the finest kitchen cabinetry available, the craftspeople at Rutt can craft cabinetry for virtually any room in your home. Whether your project requires a built-in desk, a custom mantel, or a cabinet to encase your tranquil saltwater reef aquarium, Rutt will bring continuity to your home.

DuraSupreme
For over 50 years, professional kitchen designers from coast to coast have looked to Dura Supreme for cabinetry that fulfills their customer's desire for personalized design choices and outstanding quality of construction. For most homeowners, designing a new kitchen is a once-in-a-lifetime endeavor and it involves one of the most important areas of your home. We recognize the magnitude of that decision and we are honored to be entrusted with your kitchen project.

Grothouse
Our wood countertops and solid wood surfaces are crafted from a virtual forest of wood choices and an array of edge profiles, and design options. Our butcher block countertops are sealed with Grothouse Original Oil™ finish and perfect for an aesthetic and functional food preparation surface. Grothouse wood bar tops are used in commercial and residential bars throughout the United States. Our exclusive Durata® Finish assures a protective waterproof surface. All items are custom made in the USA by our master craftsmen. Explore our website and learn more about our wood countertops.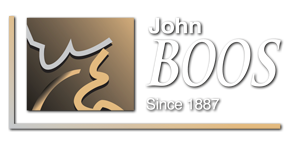 John Boos
With over 125 years of adaptation to the markets, John Boos & Co. has become a primary provider of gourmet products and foodservice equipment throughout the industry. We have the capabilities of both wood and metal manufacturing all at the same location. This ability to fabricate and manufacture both wood and metal, gives us a large variety of opportunities to expand our product offerings to our customers in the foodservice industry.